OBP label films: Taghleef Industries riding the wave of sustainability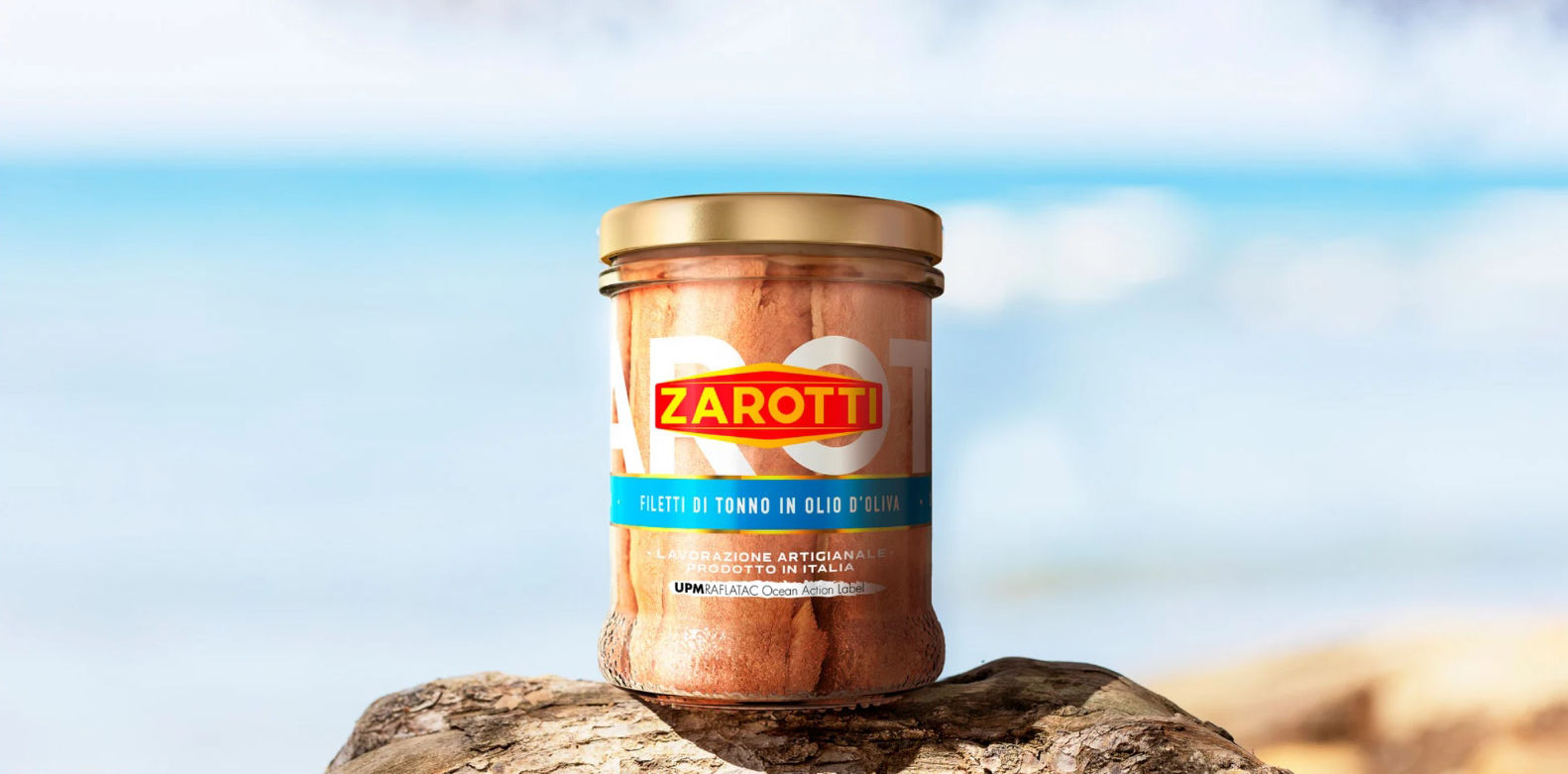 In 2022, UPM Raflatac launched their first Ocean Action labels produced with films from Taghleef Industries, and today these labels can be seen around stores on Italian brand Zarotti's tuna jars.
The story of these label films begins with the collection and advanced recycling of Ocean Bound Plastic (OBP), which serves as an alternative feedstock for producing high-quality certified circular PP polymer by SABIC using a mass balance approach. OBP is abandoned plastic waste recovered from areas up to 50 km inland from waterways, in regions without waste collection schemes. Hence, it is defined as being 'at risk of ending up in the ocean' by OBPCert.
The close collaboration between several partners across the value chain enabled the realization of an initiative that takes the well-being of our planet at heart. This innovative recycled raw material in fact not only reduces the consumption of fossil-based resource without compromising the quality, but also helps prevent the plastic pollution from ending up in the oceans.
Especially for a company like Zarotti, whose source of life is the sea, safeguarding it means not only protecting the environment but also the health and wellbeing of its people.
"At Zarotti we are committed to doing our part to protect the environment, and it goes without saying that our first responsibility is for the sea, because this is where we were born and our home. We care about the quality of our products and the adoption of good practices, as we fish only in regulated seas. On top of this, we carefully choose the packaging materials that we use, favouring easier to dispose materials and recycled options, trying to optimize packaging and logistics procedures. The adoption of these Ocean Action labels with Ocean Bound Plastic for our tuna jars represents an important step towards sustainability, for the global industry and for each of us as consumers", says Marina Casarotto, Marketing & Communications Manager at Zarotti.
This success story is yet another example of how Taghleef Industries actively collaborates with its upstream and downstream partners in a quest to achieve sustainability goals and set a positive example in the industry. Consumers are increasingly concerned with responsible environmental and social practice, and this year we are thrilled to see this recognition as UPM Raflatac received the Sustainability Prize for the Ocean Action label material at the 2023 Label Industry Global Awards!
We are proud to be part of this collaboration, as only one of the many in our journey towards a more sustainable future.
How can we help? Get in touch with us today