Together for a Cleaner Environment: Taghleef Beach Cleanup in Altamira, Mexico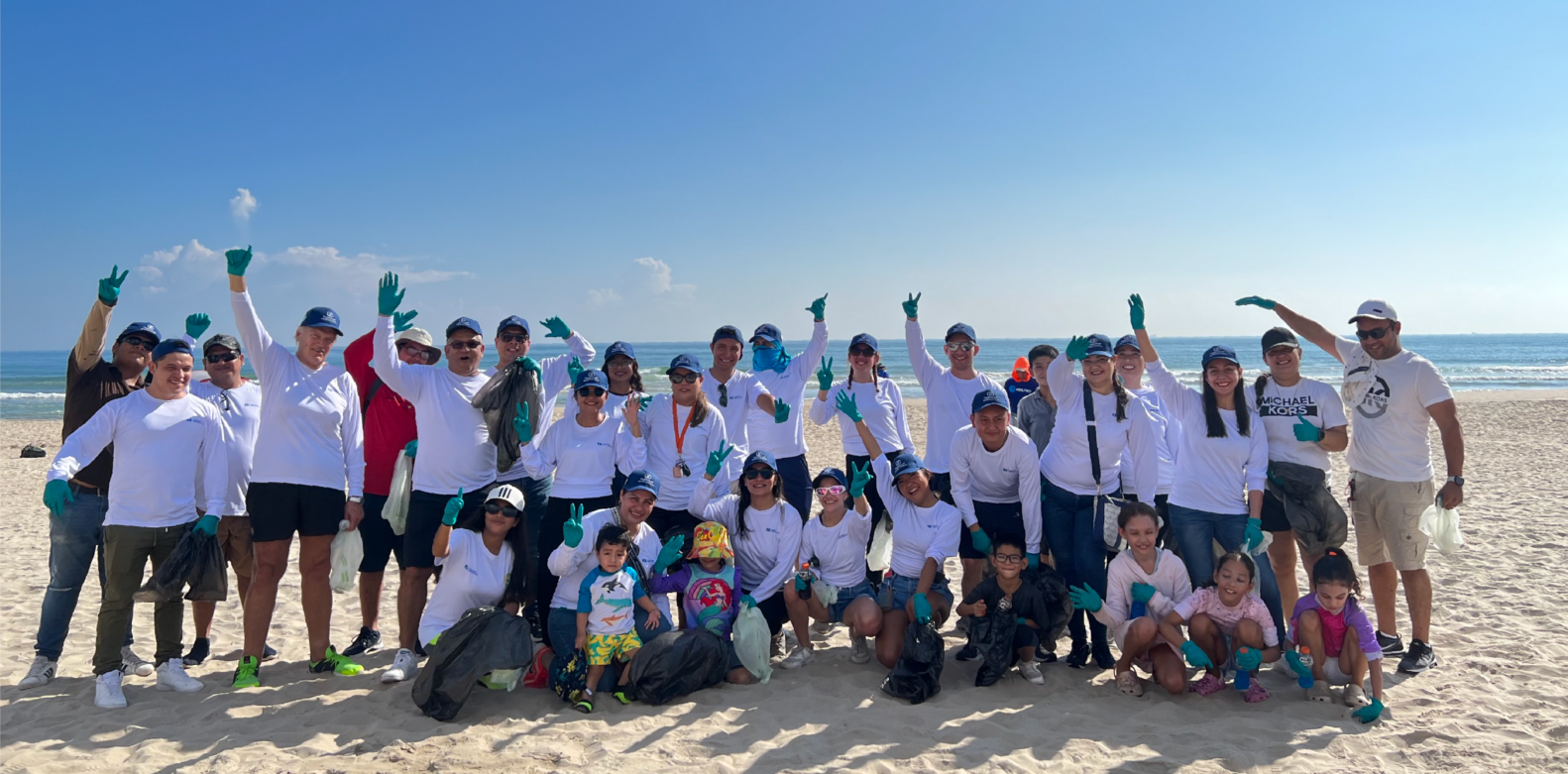 At Taghleef Industries, we are committed to corporate social responsibility and environmental stewardship. On September 23, we demonstrated this commitment through a major beach cleanup initiative in Altamira, Mexico, with a dedicated group of our Dynamic Cycle Volunteers.
This impactful effort was made possible through the cooperation of several companies in the Tamaulipas region. Representatives from Taghleef, Indelpro, EcoOil, HEB, Styropek, Suly Energy, ASIPONA Tampico, AXA, Posco Mexico, OXXO, among others, participated. The initiative also had the valuable support of the City Council of Ciudad Madero, where the beach is located, and the Association of Manufacturing Companies of Tamaulipas (AISTAC).
A remarkable impact
This year's beach cleanup event saw an impressive turnout with around 1,400 participants—nearly double the count from the previous year. Volunteers from all participating companies, accompanied by their families and children, as well as members of the community united for a common cause. Taghleef was well-represented with over 60 enthusiastic team members proudly taking part in the cleanup. The collective efforts brought significant results. During the cleanup activity, a total of 1.6 tons of material was recovered from the beach. Among this recovered material, 400 kilograms consisted of recyclable plastics.
A shared commitment to sustainability
Our beach cleanup initiative in Altamira reflects Ti's continued dedication to sustainability, community engagement and environmental preservation under the umbrella of our Dynamic Cycle™. We are very grateful to everyone who participated, helping us make a positive difference in both our environment and our community.
At Taghleef Industries, we believe that small actions can lead to substantial change, and our Altamira beach cleanup initiative exemplifies our commitment to creating a cleaner, more sustainable world.
Together, we innovate for future generations.
How can we help? Get in touch with us today