Taghleef Industries as Finalist for Best Packaging 2022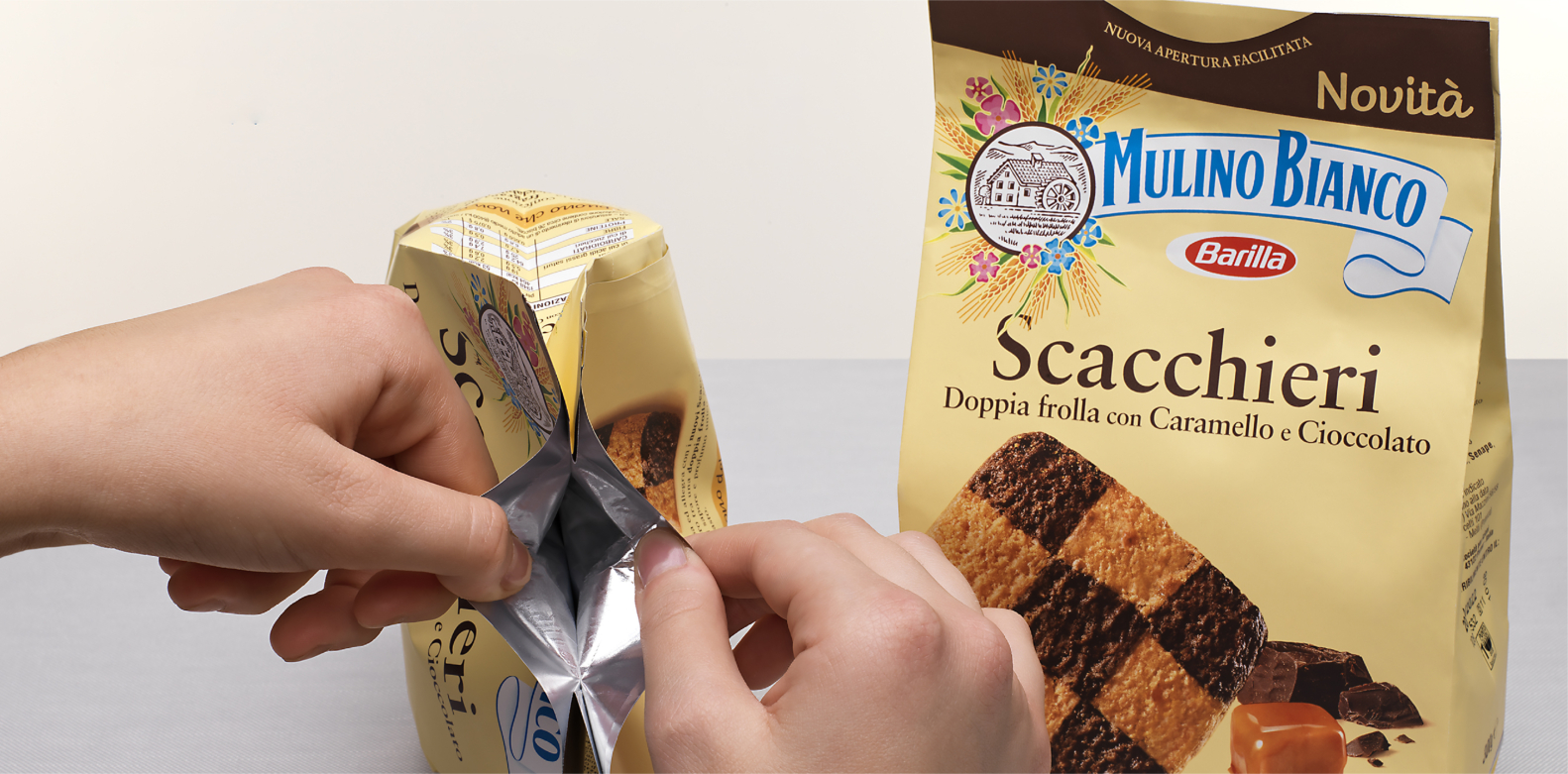 A technical pool, specialized on issues related to the environment and LCA and innovation has selected the project developed together by Barilla SpA and Taghleef Industries (Ti) as one of the 30 finalists running for the title of Best Packaging 2022.
The event, organized by Packaging Meeting Srl and promoted by Istituto Italiano Imballaggio, in collaboration with the historical partners such as Conai and Ipack-Ima, annually promotes, enhances, and rewards the best packaging solutions.
The idea at the base of this development was the wish to facilitate a daily gesture such as of opening a biscuit pack and to propose, at the same time, a sustainable, responsible, and accessible solution also to children. Together Barilla and Taghleef Industries revolutionize the traditional packaging of bakery products, thanks to a packaging that combines paper with metallized polypropylene 15µm of new generation.
The proposal has been launched for the Mulino Bianco brand and specially designed to overcome the necessary use of scissors, and thus make the opening of the packages safer even for children. ZSY 15µm, the metallised film by Taghleef Industries, has been selected thanks to its excellent heat-sealing properties that guarantee seal integrity whilst facilitating convenience (easy opening) and usability of the packaging.
The research and collaboration between Barilla's and Taghleef Industries' know-how have led to the conception of an improved solution which promotes consumption on-the-go, inclusive, functional, and is suitable to be extended to other brands of the Group.
The instructions for the correct disposal of the packaging at the end of its life, in the paper stream, are highlighted on the new packaging along with the information about the facilitate opening thanks to new graphics and contrasting colors which communicate in a transparent manner.
How can we help? Get in touch with us today