Taghleef Industries' Solutions for Compostable Coffee Capsules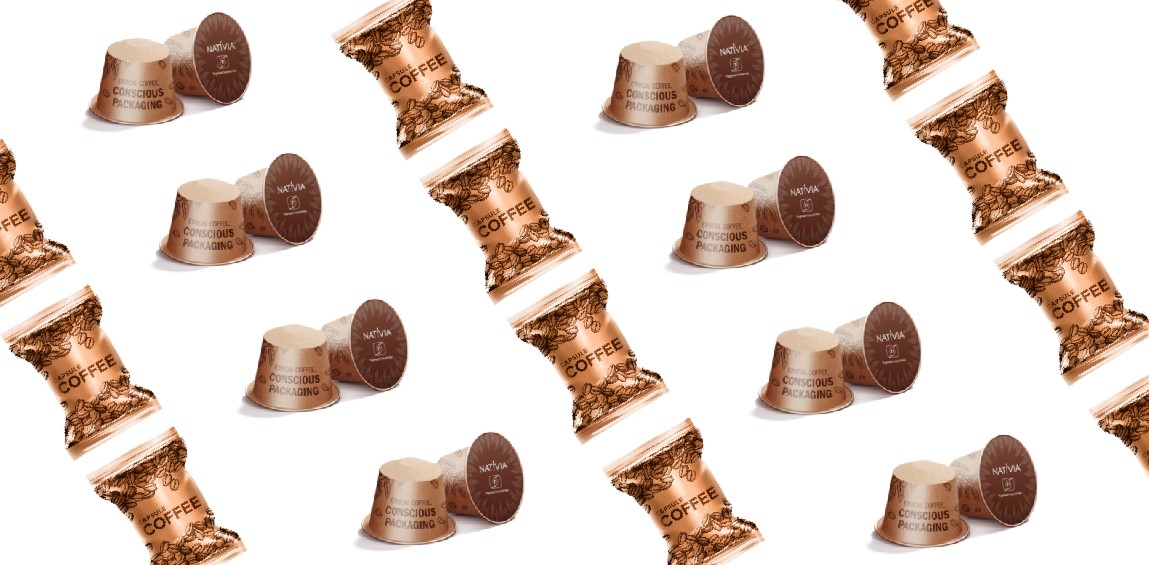 More coffee capsules at home
According to data released by Report Linker in May 2021, the global coffee capsule market is expected to grow by 18.1% by the end of 2021. The pandemic has boosted home coffee-making systems and led to a surge in online capsule sales, generating a development of innovative materials and designs and pushing to redesign new packaging solutions for e-commerce. The coffee companies and packaging suppliers introduced alternative materials that allow for recyclability or composability.
Drinking coffee at home is a habit that will remain in use: it becomes a premium experience that can be replicated using coffee machines that produce the same quality as the coffee served at the cafè. In line with this, Research and Markets expects the European coffee pods and capsules market to see a CAGR of 6.8% over the forecast period, 2020-2025.
Compostability as a way to be more sustainable
The main trend in the coffee packaging sector is the use of less impacting packaging materials, as recyclable or compostable capsules.
The two concepts are complementary and associated with different solutions. Recyclability concerns traditional aluminium caps, which however require special disposal processes (in 2018 alone, it was estimated that 56 million coffee capsules went to landfill), while compostable capsules represent an innovative solution, because they focus on sustainability without damage to the ecosystem. Composting, in fact, facilitates the biodegradation of organic substances to create precious humus, which is used in agriculture, so that there are no parts that end up in landfills.
Taghleef Industries' solutions for coffee capsules 
Taghleef Industries offers a variety of innovative packaging solutions for a wide range of applications, as part of Taghleef's reDESIGN™ service, and that includes a compostable solution for coffee capsules.
With coffee powder acting as a contaminant, using a compostable solution does not require coffee to be separated from the container. Taghleef Industries offers the possibility of using the NATIVIA® D813 film for decoration of injection moulded, PLA high barrier coffee capsules. This solution can be combined with NATIVIA® High Barrier films for lidding as alternative to PBS and Cellulose PVdC coated. Circular Economy legislation will further support the growth of compostable solutions, as it targets the total collection of food waste in Europe, thus boosting and feeding the creation of more industrial composting facilities.
To find the solution that best suits your need or to reDESIGN™ your coffee packaging, click here.
How can we help? Get in touch with us today