Taghleef Industries received the 2022 Arnott's Group Award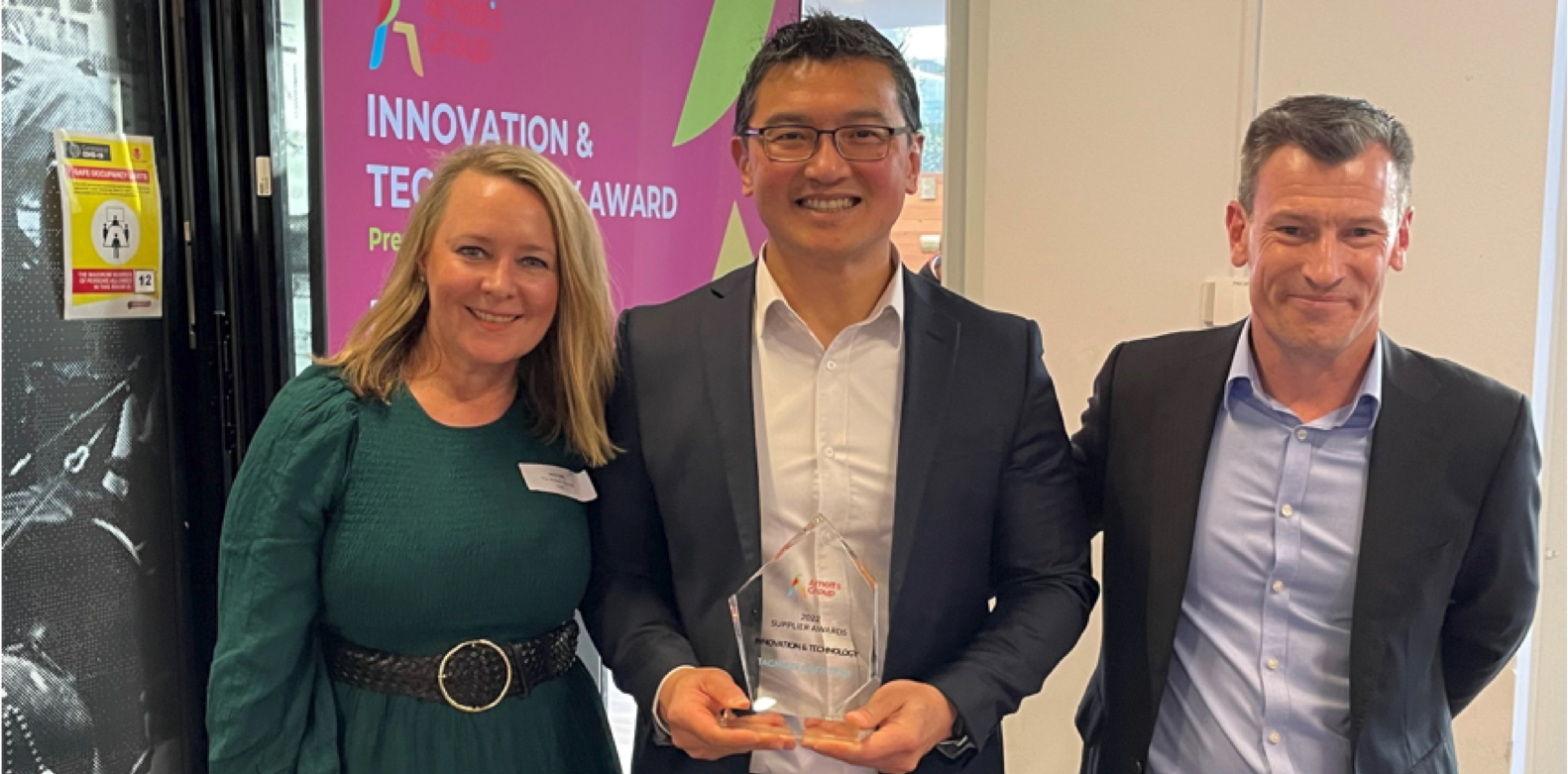 Arnott's Group, one of Australia's largest producers of biscuits and the second-largest supplier of snack food, has given four (4) annual supply chain awards to recognize the efforts of suppliers who have particularly distinguished themselves and shared a commitment to packaging Sustainability for its products.
During the first Supplier Forum 2022, Taghleef received the Award for "Innovation and Technology", accepted by Wee Hong Tan, Sales and Marketing Manager for Flexible Packaging at Taghleef Australia. 
"Taghleef has demonstrated outstanding efforts over the past year, helping unlock improvements and better outcomes through simplification, consolidation and optimisation of our flexible film specifications. The value created as a result of your forward-looking approach and transparent collaboration has enabled our work to further our agenda on soft plastics and commitment to move to mono-material films by the end of 2023. Thank you to the Ti Team for your agility, innovative mindset, and continued support of our transformation", the Arnott's Group said.
Our relationship with Arnott's spans more than 20 years, demonstrating that our continued investment in resources providing solutions for a better future, is key. In line with the advancement of our theme Dynamic Cycle™, Together we Innovate for Future Generations, Taghleef and Arnott's are collaborating to further transition current structures to achieve mono-material and 100% recyclability by the end of 2023. 
How can we help? Get in touch with us today