Striking new look in the dairy aisle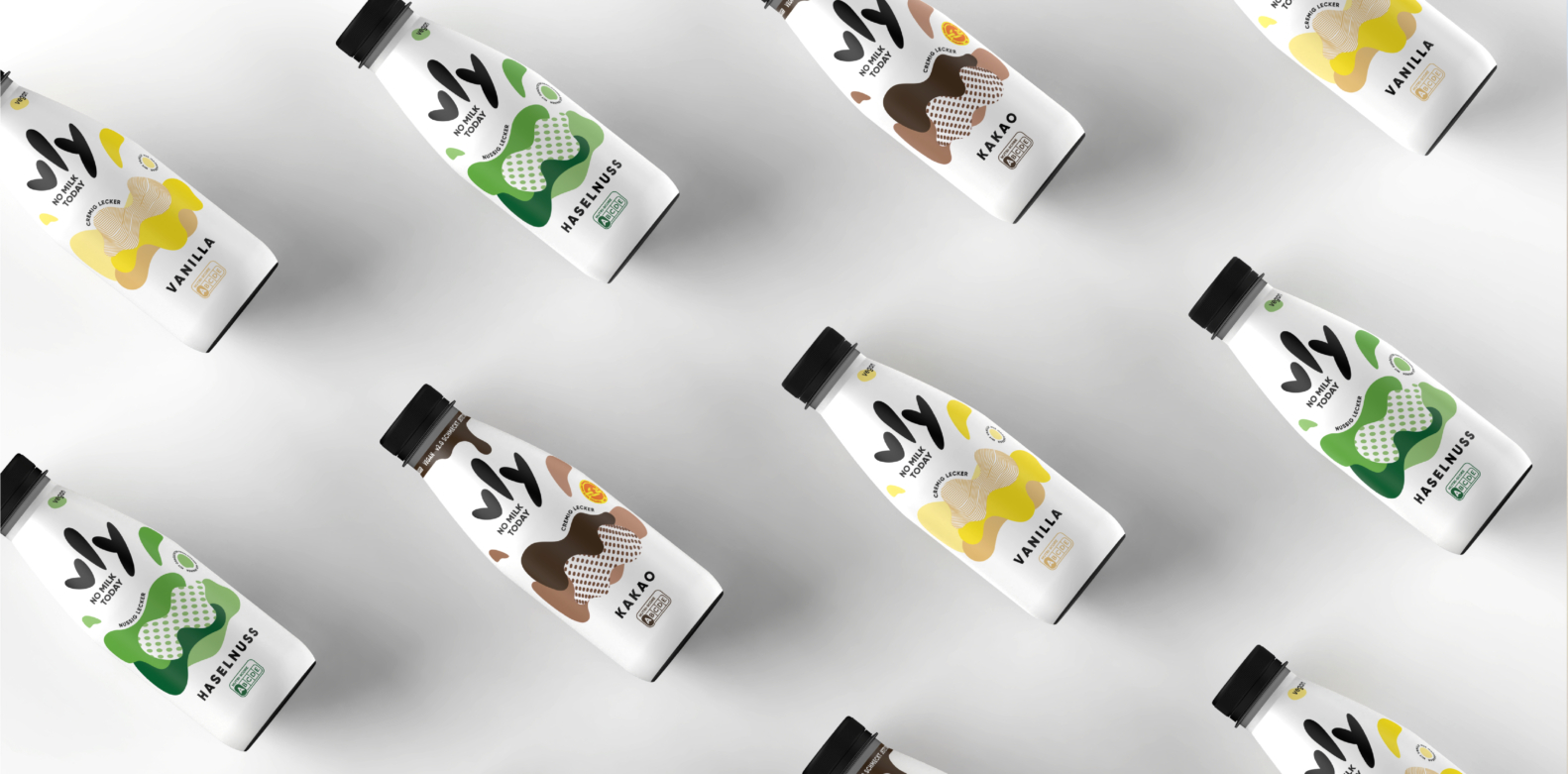 SHAPE360® TDS is an ultra-clear TD shrink film designed for full decoration of containers and bottles with 360° of graphics without impacting the recyclability of the packaging structure.
This floatable polyolefin film is compatible with PP and HDPE recycling streams, and it can also be separated from PET bottles during the recycling process. The film is highly versatile due to its 65% shrink ratio and low shrink force, making it ideal for labeling containers of various shapes and sizes, including thin-walled or empty containers that may be vulnerable to squeezing.
As a longtime partner of Taghleef, packaging expert Huhtamaki has been creating SHAPE360® sleeve labels for a variety of applications. Most recently, they supplied these labels to health-focused food company Vly as an alternative to standard shrink-sleeve substrates.
The result is a sustainable and visually striking packaging solution for Vly's range of popular non-dairy, plant-based beverages.
The result of this three-way partnership between Taghleef Industries, Huhtamaki, and Vly is a product that satisfies consumer needs in a recyclable packaging structure that helps protect the environment.
How can we help? Get in touch with us today