Taghleef Industries is part of the working team operating under CEFLEX leadership and their QRP Process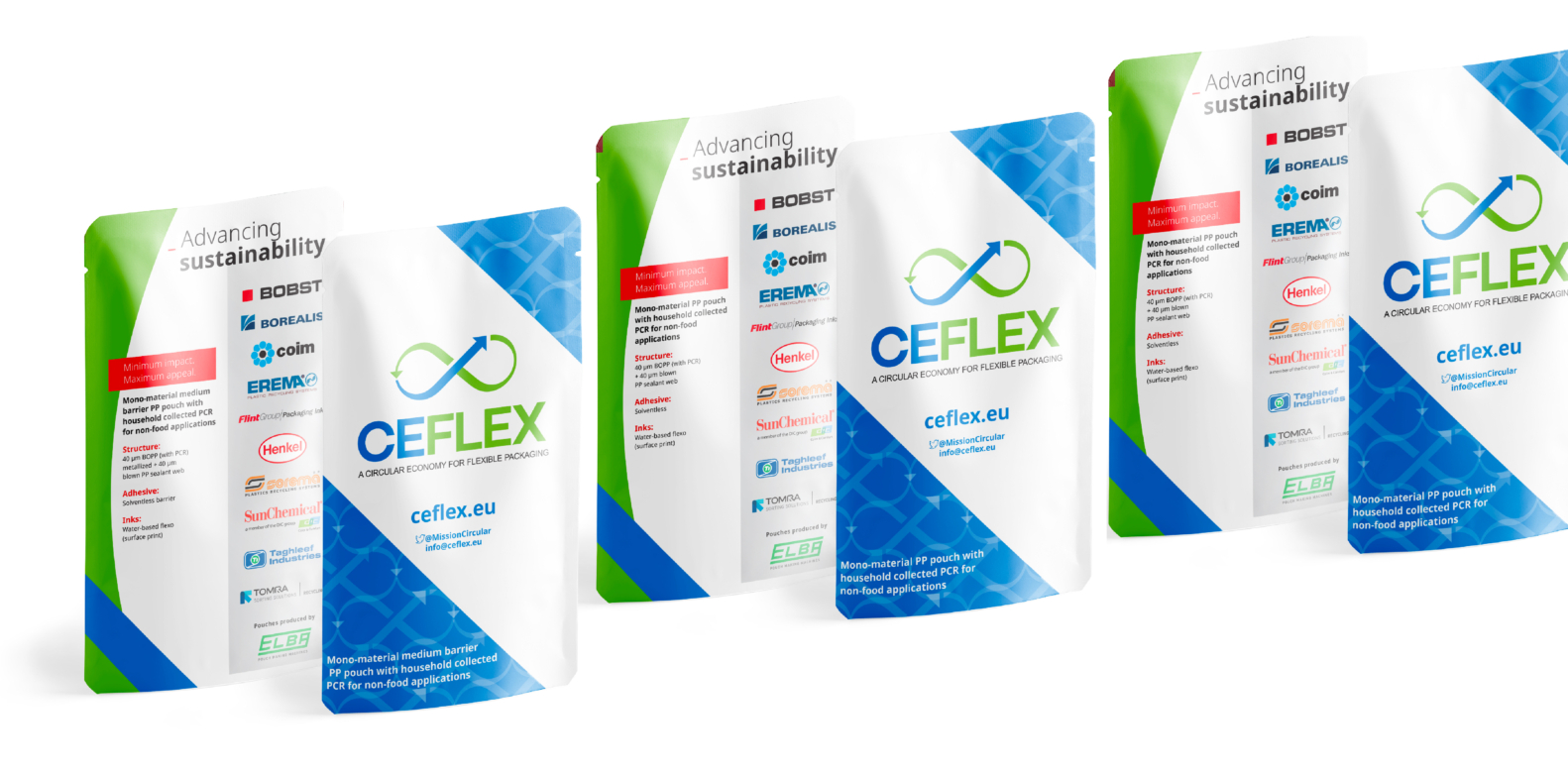 As part of its active commitment in CEFLEX initiatives, Taghleef Industries helped develop a PP duplex laminated barrier pouch for non-food applications which contains recycled PP, in collaboration with BOBST, Borealis, COIM Group, ELBA S.p.A., Flint Group, Henkel and Sun Chemical.
To help boost recycling rates and expand sustainable end markets, a Quality Recycling Process (QRP) was developed with the goal of mechanically recycling a higher percentage of PE and PP than currently done for non-food contact film applications, since flexible packaging from household waste has very usually low recycling rates in Europe.
To test and prove the validity of the concept of using recycled polymers in this respect, collaborative task teams of CEFLEX stakeholder companies were set up to create a set of samples using PE and PP printed with CEFLEX artwork and for different applications, as stand-up pouches, labels and Collation films.
The trials which have been conducted so far, show that flexible packaging waste can indeed be sorted and recycled into fractions that can be made into resins to produce films designed for non-food packaging applications. This can include household cleaning products, like dishwasher tablets. 
Taghleef Industries has taken part to these trials and manufactured films rPP resins from CEFLEX QPR.
With collaboration and innovative thinking, a greater proportion of flexible packaging waste can be processed in recycling streams.
The CEFLEX project is helping to break down walls by showing that sustainability and performance can go together – and we are extremely proud to be part of the change.
This can happen if all stakeholders in the industry put circularity in their purpose and purse in their efforts to close the loop. This exciting project demonstrated, in fact, that flexible packaging waste can be returned to the economy in significant quantities, and qualities, keeping its unique value as a valuable raw material.
To read more, visit: https://bit.ly/3c6W1AD
How can we help? Get in touch with us today