Taghleef Industries Launches New Website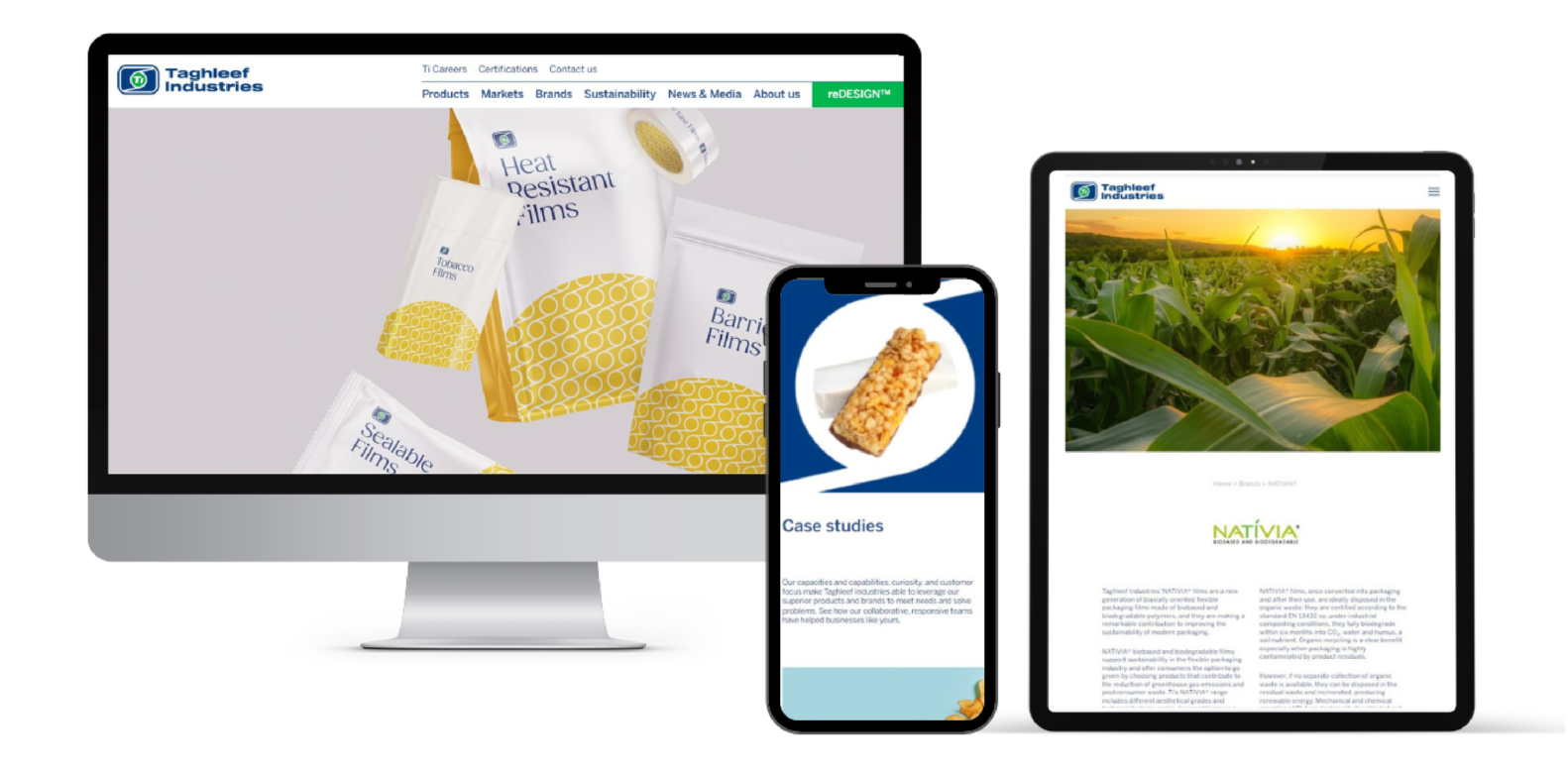 Taghleef Industries, a global leader in innovative packaging and label film solutions, is thrilled to announce the launch of its newly redesigned website. The updated platform offers an array of new functionalities and an improved user experience, providing users with a new digital environment to explore Taghleef's wide range of products and services.
The revamped website boasts a fresh and modern design that aligns with Taghleef Industries' commitment to innovation, customer satisfaction, and industry leadership. With enhanced navigation and intuitive user interfaces, customers, partners, and industry professionals can easily navigate through the site to find the information they need, whether it is technical data sheets, site certifications, or the latest news and events.
One of the key highlights of the new website is its improved search functionality with the Product Finder, a powerful search tool enabling visitors to discover packaging and label films based on specific market segments, product properties, or application requirements.
In line with Taghleef Industries' commitment to sustainability, the website prominently features the company's Dynamic Cycle™ platform, highlighting its dedication to responsible manufacturing, product development, and reDESIGN™ services. Visitors will be able to explore the company's sustainable product portfolio, access sustainability reports, and learn more about new and ongoing initiatives.
"We are thrilled to unveil our new website, representing our commitment to innovation, customer-centricity, and sustainability," said Patrick Desies, Chief Sales and Marketing Officer. "With the enhanced functionalities and improved user experience, we aim to provide our customers and partners with a seamless digital platform to explore our product portfolios, stay updated on market trends, and connect with our team of experts."
Taghleef Industries invites customers, partners, and industry professionals to explore the new website, and the company looks forward to continuously improving its digital presence to better serve its stakeholders and meet their evolving needs.
How can we help? Get in touch with us today