Biobased labels enter the IML segment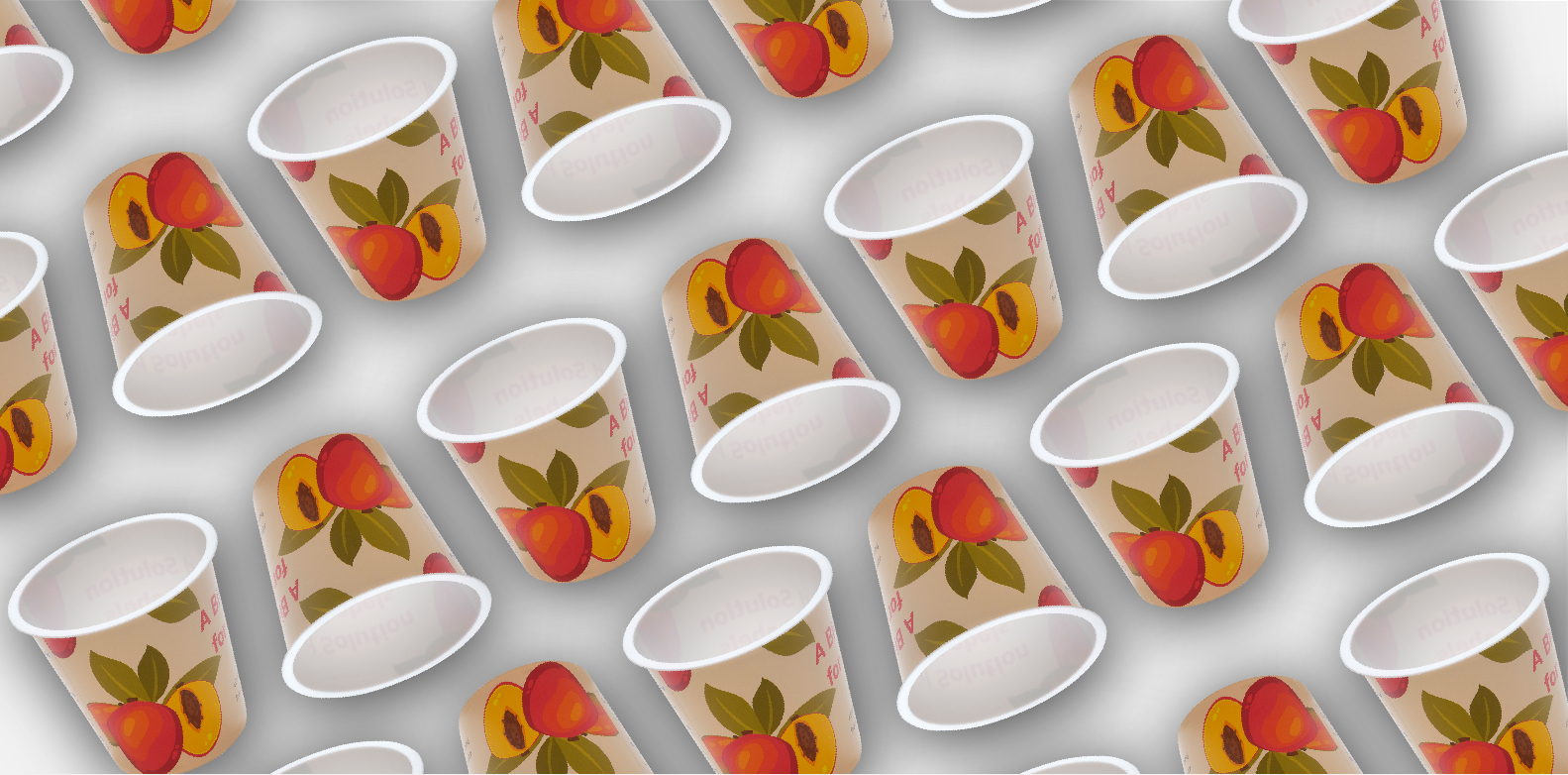 In-mold labels allow to build a solution where container and label are integrated. A container made using biobased polypropylene will need an in-mold label film made of the same raw material to produce a fully biobased solution.
Our bioLIW solid white film perfectly serves the purpose for this mock-up yogurt cup where the joint effort of this complex supply chain and cooperation among players at different levels was fundamental to achieve this result. SABIC provided the resin, Taghleef Industries provided the film, Karydakis printed the film and provided the labels and finally Kotronis performed the last step by molding the containers and the labels together.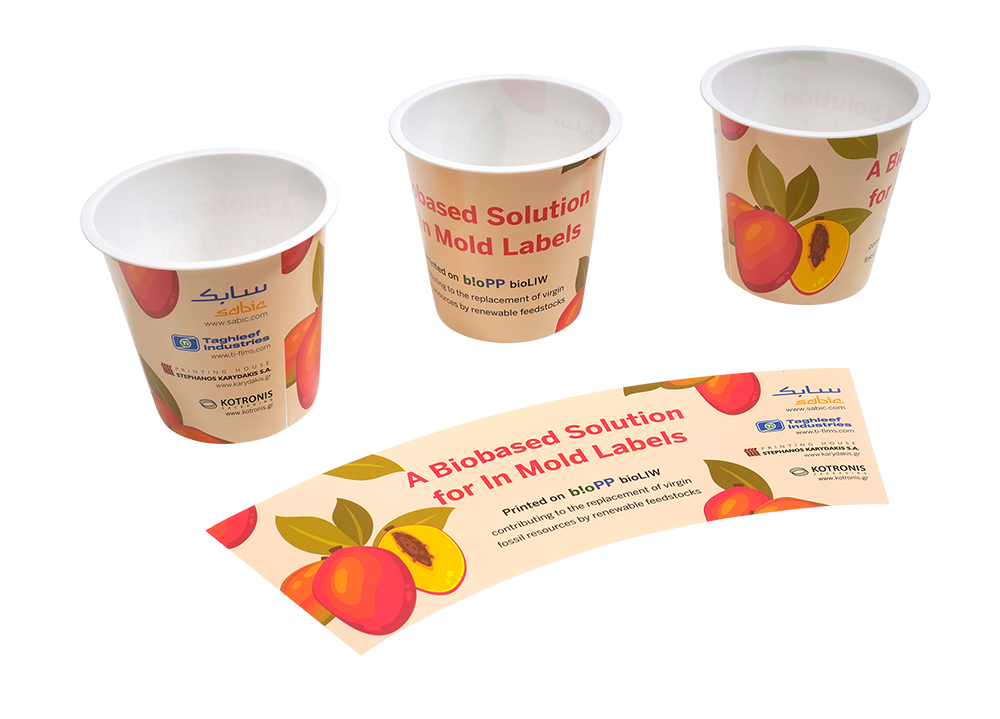 Taghleef Industries' range of bioPP films is made from renewable resources, thereby contributing to the removal of CO2 from the atmosphere with potential fossil depletion reduction by up to 80%**.
Our bioPP films are ISCC Plus certified and supplied on a mass balance approach. They can be used in the same labels and flexible packaging applications as the traditional grades made of fossil-based raw material, thus guaranteeing the same excellent technical performance and machinability.
At their end of life, these films are designed to be recycled in existing polyolefin recycling streams.
**Each kg of Renewable PP removes up to 4 kg of CO2 from the atmosphere with fossil depletion reduction potential by up 80%
Basis: 1kg PP
Scope: Cradle to Gate
Impact Category: Carbon footprint
Impact assessment method: ReCiPe Midpoint (H) V1.13 / Europe Recipe H
For more information please contact us at: labelfilms@ti-films.com
How can we help? Get in touch with us today