Nestlé Australia's Project KitKat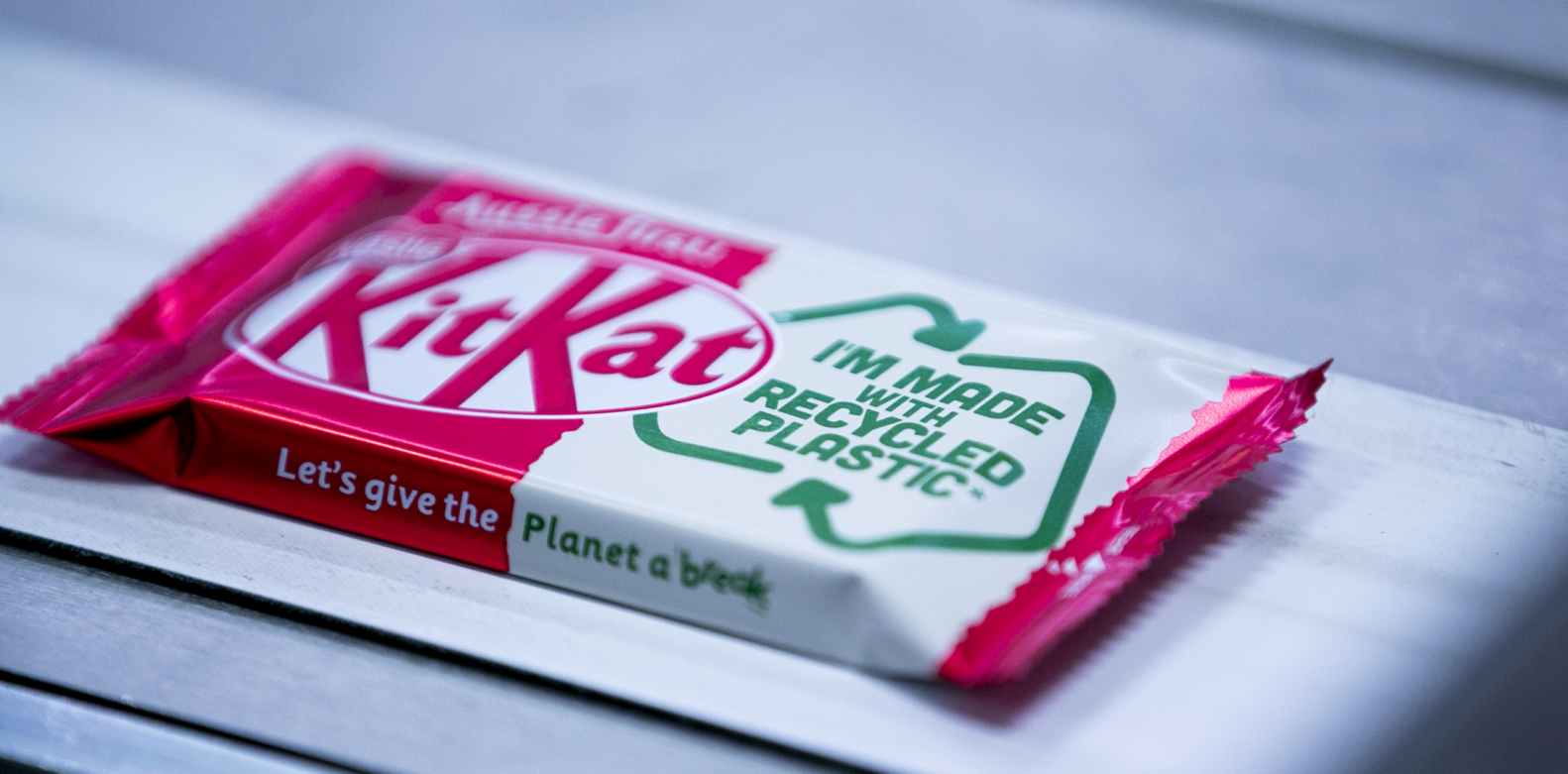 Consistent with the global drive towards circularity in managing flexible packaging waste, the targets set by large FMCG companies apply to the Australian market, creating an ever-increasing appetite for post-consumer recycled polypropylene suitable for transformation back into food packaging.
In 2018, the Australian 2025 National Packaging Targets were established which are consistent with those in other jurisdictions.
100% reusable, recyclable, or compostable packaging
70% of plastic packaging recycled or composted
50% of average recycled content included in packaging (revised from 30% in 2020)
Phase out of problematic and unnecessary single-use plastics packaging
"Soft plastics" is a term that has been colloquially applied in Australia to post-consumer waste from flexible packaging and labels. The soft plastics segment in Australia is not a mature or large-scale system in terms of collection, subsequent reprocessing, or recycling.
Nestlé Oceania's desire and commitment for recycled flexible packaging came together recently with KitKat—one of the most iconic and widely recognised confectionery lines in the world—in an undertaking titled by the participants as "Project KitKat".
Project KitKat was a collaborative partnership formed and facilitated by Nestlé Oceania in which a normally linear supply chain was altered and enhanced. The purpose of this partnership was to trial a truly circular value chain approach to flexible plastic waste: "soft plastics" recycling! The primary aim was to confirm proof of concept through the manufacturing of a food grade wrapper from post-consumer recycled polypropylene, wholly using systems and technology within the country.
In keeping with its Dynamic Cycle™ philosophy, Taghleef Industries was a committed and active member of this partnership.
See all the partners and their contributions to the KitKat Project below:
For more information, please contact flexiblepackaging@ti-films.com
How can we help? Get in touch with us today