Flat Bottom Bag Packaging Solutions for Bakery and Biscuit Items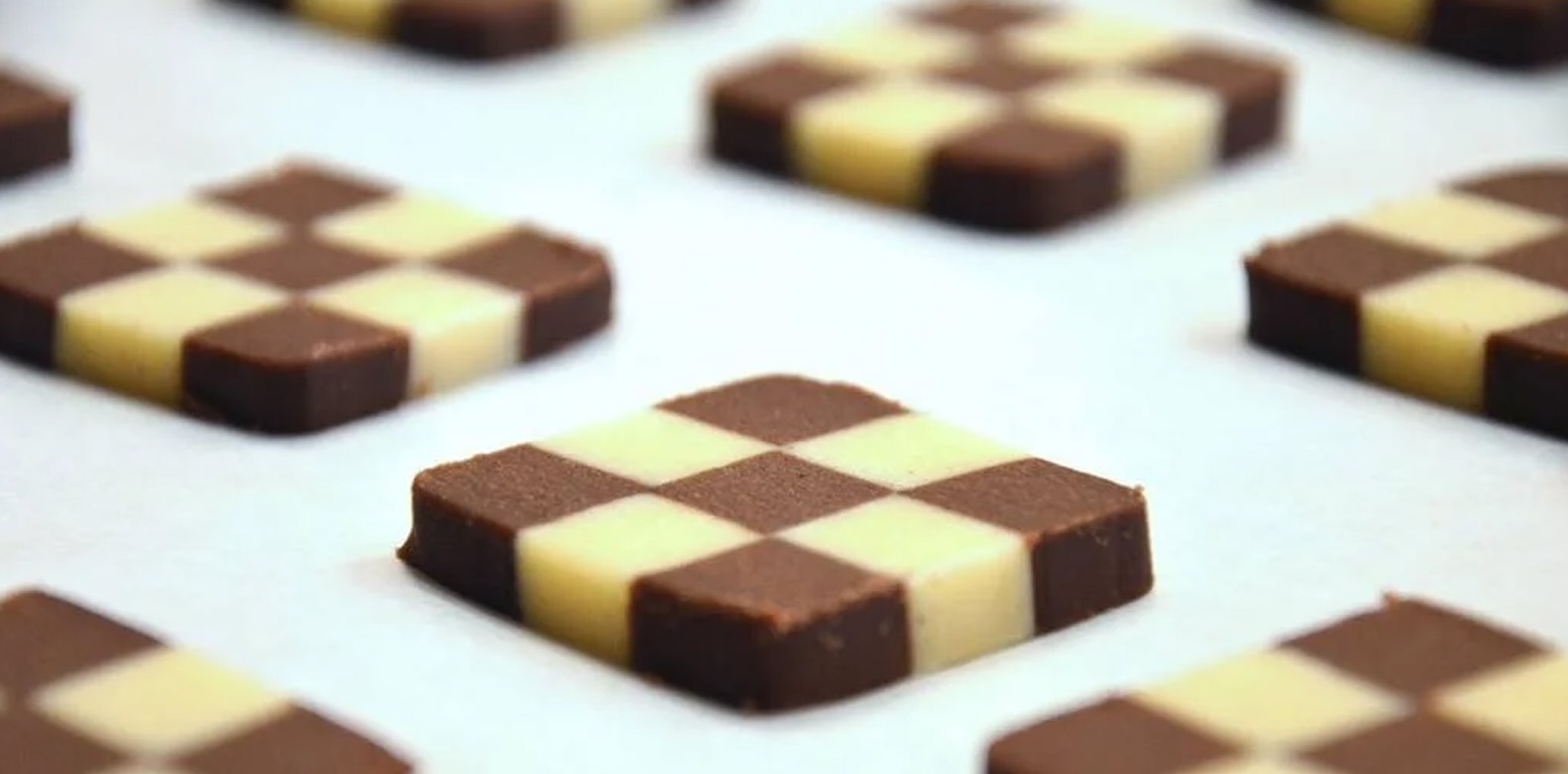 Bakery items are delicate and require special packaging to protect them from moisture, air, and damage during handling and transportation. Flat-bottom bags are a popular packaging solution for bakery items because they are durable, easy to fill and seal, and can stand upright on shelves, making them easy to display.
PP-Based Flat Bottom Bags with Superior Product Protection
With most biscuit and bakery items packed in the traditional Pet/Alu/PE multi-material structure that isn't easy to recycle, Taghleef offers a recycle-ready PP-based alternative that offers superior product protection without compromising performance.
Taghleef's reDESIGN™ approach offers customers the optimal solution based on their requirements. In this case, Ti replaces the multi-material traditional structure with a fully PP solution, enhancing the overall recyclability and machinability of the packaging.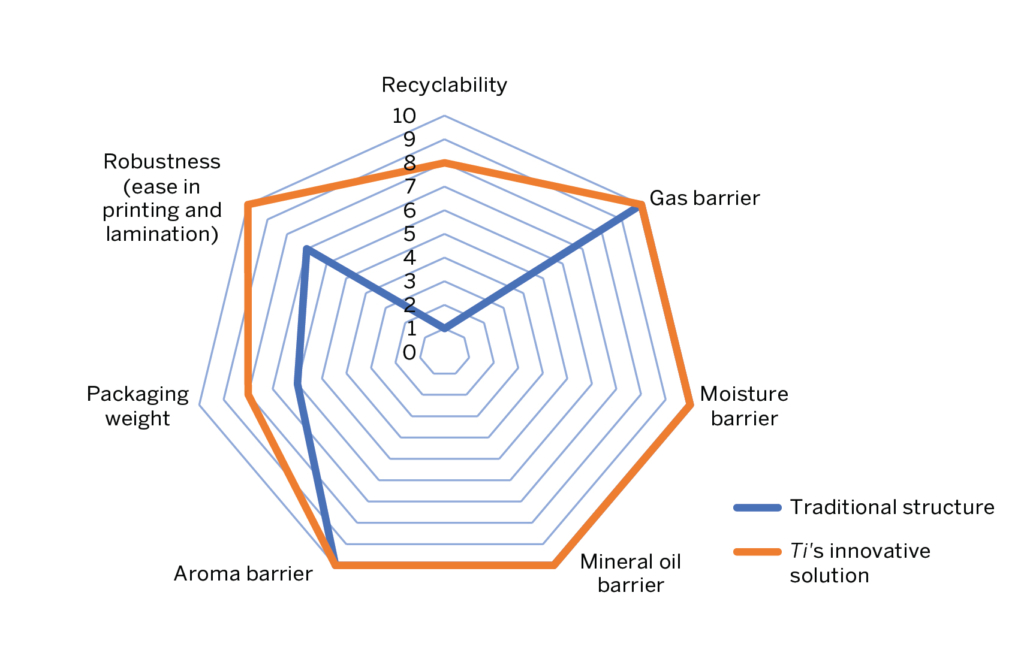 | | |
| --- | --- |
| Traditional Structure | Ti's Solution |
| Paper 50g/m2 + Alu foil 7 µm + PE 35µm | TNS 20µm / MUS 20µm + EXTENDO® XZMX 30µm + CAST PP 25µm |
Ti's comprehensive portfolio comprises high-performing OPP specialities and EXTENDO® high barrier films that provide superior protection against oxygen and other gases.
Flat bottom bags in lamination with paper
In collaboration with Barilla, Taghleef has developed an easy-opening packaging solution for a biscuit item. Ti's thin films are ideal for paper lamination as they help seal the packaging and further protect the product.
| | |
| --- | --- |
| Previous Structure | Ti's Solution |
| Paper + metBOPP | Paper + ZSY 15 µm |
Additionally, the structure can still be recycled under the paper stream due to its lightweight properties and low thickness.
Benefits of Ti's film offerings for your Flat Bottom Bag Packaging for Bakery Items
Protection: Not only does packaging protect bakery items during handling and transportation, but it also protects from moisture, air, and other external factors. With Ti's EXTENDO® high barrier films, you can be sure your food items stay fresh and flavorful for longer.
Convenience: Flat-bottom bags are easy to fill, seal, and stand upright on shelves, making them easy to display and store. Ti's offerings perform excellently in VFFS technology, ensuring superior performance and packaging efficiency.
Branding: Flat bottom bags can be custom printed with your brand logo and design to create a unique and eye-catching package for your products. With Taghleef's wide range of film solutions, you can have an outstanding pack with a glossy, striking appearance or a matte finish for a paper-look effect.
Choose the Right Packaging Solution for Your Biscuit and Bakery Items
When choosing a packaging solution for your bakery items, it is crucial to consider the specific needs of your products. Factors to consider include the type of bakery item, the required shelf life, and the desired look and feel of the packaging.
Ti's excellent portfolio of PP-based solutions has got you covered if you are looking for a high-performing solution that meets your sustainability requirements. No matter which type of packaging technology or format you choose, you can be confident that your bakery items will be protected and well-presented.
How can we help? Get in touch with us today